Red Bull World of Racing "The Road to Championship" – full speed ahead into the fascinating world of motorsport. Admire new original race cars, live through the most emotional moments of Max Verstappen's world championship title in the recreated F1 box, be the fastest to change an original F1 tyre at the Red Bull Pit Stop Challenge or take a seat in the racing simulator, and experience racing action on the most famous circuits seated in a real cockpit.
With 1.82 seconds, Red Bull Racing set the world record for the fastest pit stop in 2019. At the Red Bull Pit Stop Challenge you can compete with Max Verstappen's team and your friends.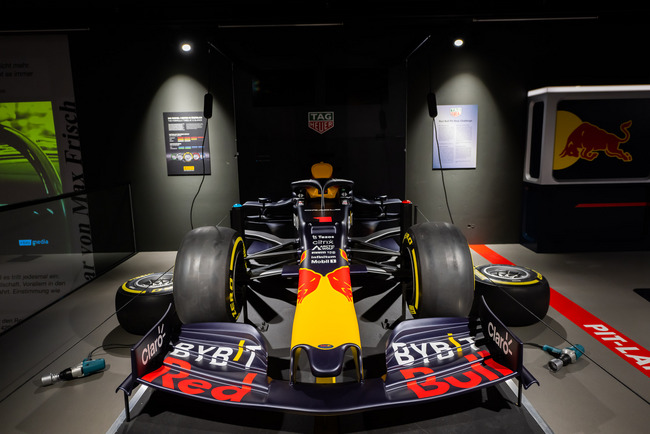 With the Nervtech Motion Simulator you experience racing action on virtual Grand Prix circuits from the cockpit of a Red Bull Racing car and compete against Red Bull athletes while the cockpit simulates all the real motions of acceleration, braking and steering.